The Poker Master series was an inaugural event that was launched this year.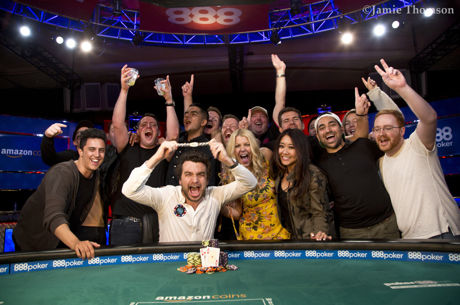 Hosted by Poker Central and broadcasted live through the subscription service on PokerGo, this event was a high stakes, exclusive event that was recently concluded at the Aria resort and casino. The tournament had high stakes for buy-ins at the multiple tables and hence the best of the poker world came to participate in the event.
Steffen Sontheimer cashed in about four times and that was impressive as he won two out of the five events at the tournament. He also won the prestigious purple jacket as he obtained the title of being the top performer in the series.
There were several memorable hands that were played at the tournament. There were several outs and odds that were seen as highlights of the tournament. Accordingly a quiz has been formed by Valerie Cross where questions have been asked to participants about the different climactic hands that were played here.
The questions are in the multiple choice category. Those who pass by getting six right out of eight will be able to see how they have fared as compared to other contestants.
The tournament raised much curiosity and attention among people in the poker community. While it remained out of reach for the average poker players due to the high stakes made mandatory for one to participate in the events, it was definitely an event that many vied to be part of. There have been much attention given to this event this year and it would probably come back next year as well if not sooner. This is one of the elite events that poker world will see and probably the exclusivity of the events and the high stakes involved would make it unique.